Preparation:
Server Management Utility (asrrmgmttool): http://www.asrockrack.com/support/SMU.asp
Steps:
1. Download and install the asrrmgmttool
2. Open asrrmgmttool application
3. Enter the IP address range of the systems you want to update, and click "New"

4. Chose the "Refresh" icon and wait for the process

5. Enter the User/Password, and click "Login". After login you should see the online system.

6. Chose to BIOS/BMC Update, and select the BIOS/BMC image need for the updating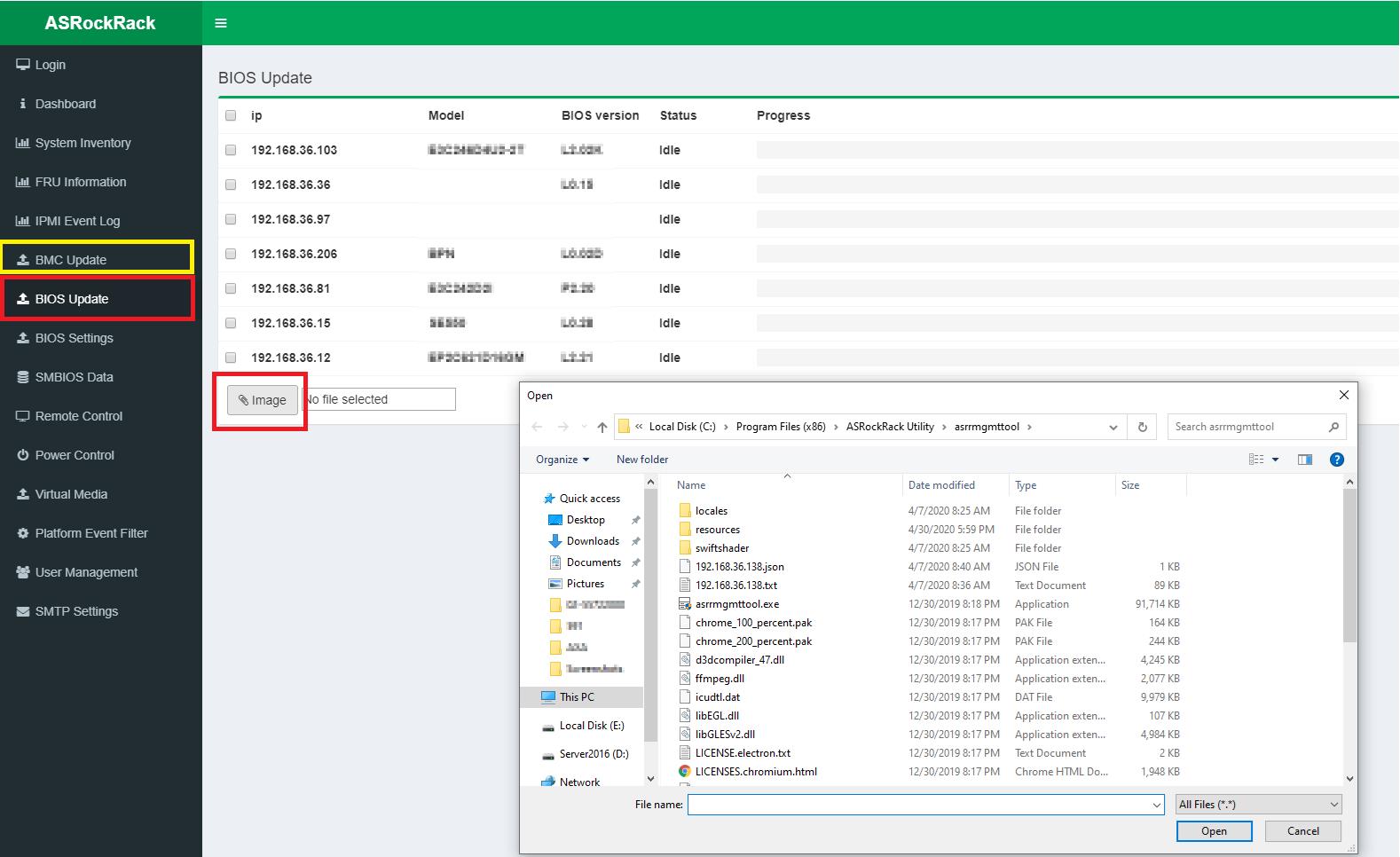 7. Select the system IP that need for update the BIOS/BMC FW, and click "Start" to proceed

8. Wait for the FW upload and upgrade process
Uploading/Upgrading process

Idle and 100% means upgrade process has completed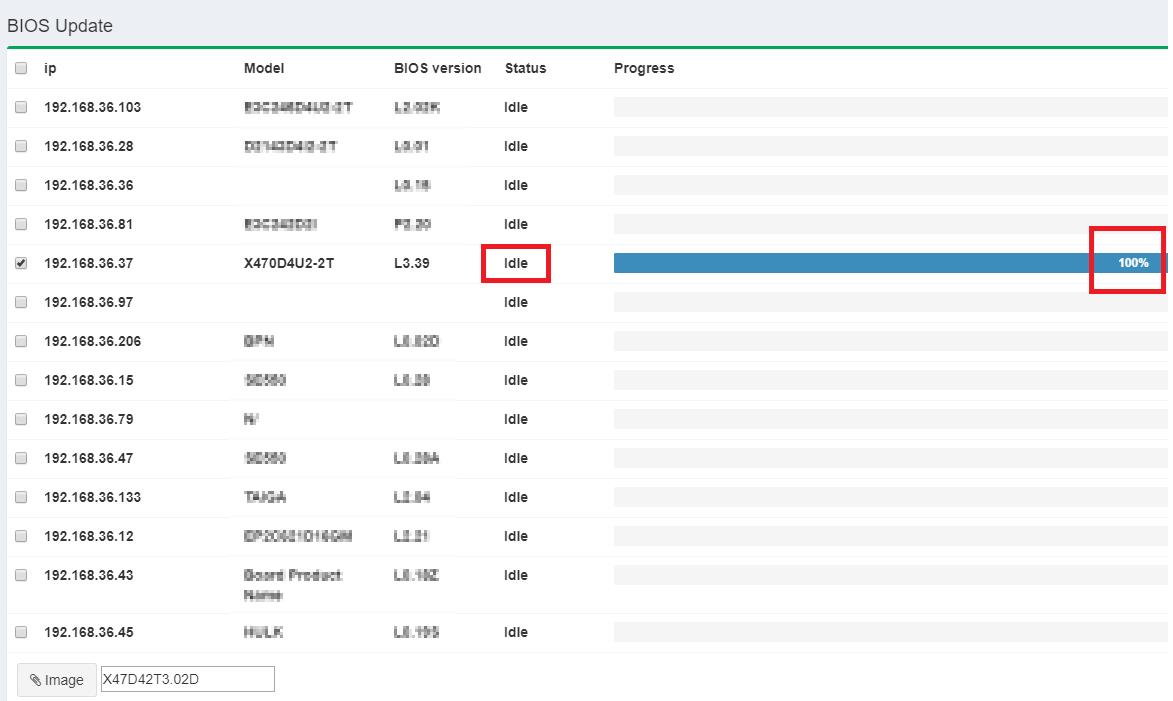 9. Wait for 1~3 minutes, then you can recheck to the system updating BIOS/BMC version
[1]click Dashboard >> [2]select the IP address >> [3]check BIOS/BMC version