ASRock Rack Allows You To Dream Of A Fitter, Faster Future at Computex Taipei.

Taipei Taiwan, May 30th, 2017
Do you keep dreaming of electric bleeps? About applying machine learning, AI and self-driving technologies? Well, sleep no more, because ASRock Rack is ready to turn dreams into reality at Computex 2017. This three-year young brand has jammed all their blood, sweat and knowhow into a series of high performance solutions.


Knights Landing Solution - 2U4N-F/X200
[ Live demo "Embree" ] When the world goes parallel- 2U4N-F/X200
Since the second half of 2016, Knights Landing generation has become ubiquitous. Rock four super nodes sporting Intel® Xeon Phi™ Coprocessors, this badass has 72 cores on each node. Running extreme loads, it's able to play a major role in machine learning and AI. This unit reserves extra PCI-E and mezzanine slots, and comes packed with 2 NVMe SSD slots. While it serves the needs of high-speed networks in HPC platform, it is also possible to apply InfiniBand or Intel's Omni-Path framework.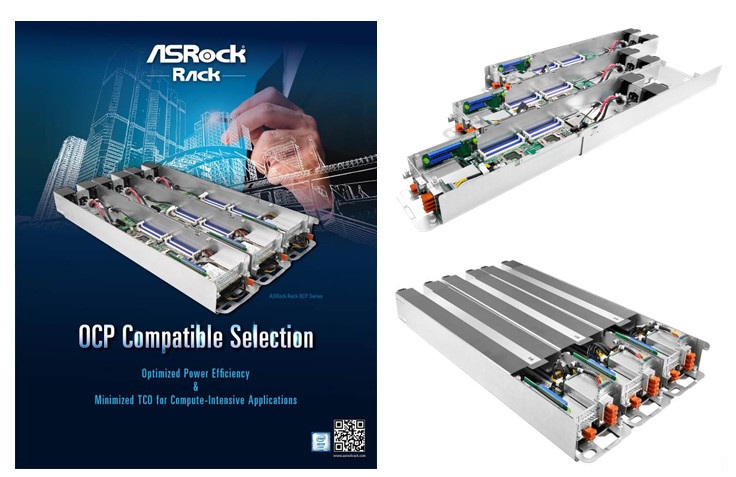 OCP3- 6S & 1L
The battleship- OCP3 series
"Cost-effectiveness" is at the heart of OCP series designs. To achieve this, ASRock Rack uses Professional Power Usage (PUE), duo gigabit LAN and excellent I/O flexibility to minimize the power waste. Twins OCP-1L & 6S are the fruits under such concept. It is not only capable of handling massive tasks, but has also up to 9% lower power use than existing providers. Duo Intel® i210 GLAN controller design makes the customer feel no need to purchase additional LAN cards and can also flexibly deploy the failover and minimize downtime.
[ Live demo "Virtualization" ] Graphic beasts push HPC to the next level - feat with 2U2G, 3U8G and 3U10G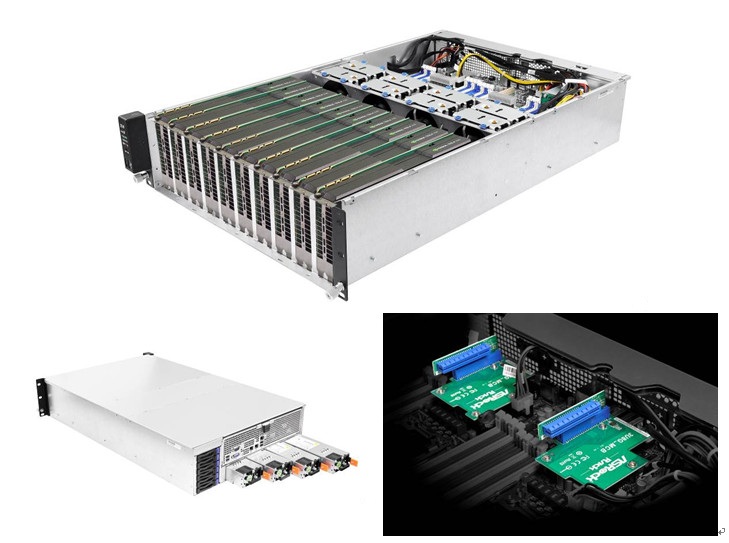 GPU series- 3U8G & 3U10G
Among all future-tech applications, there must be a powerful herculean core for support. From single to thousands cored, computing capability keeps evolving. ASRock Rack develops GPU solutions to embrace this supercomputing evolution. 2U2G have converged storage, ethernet and computing, 3U8G+ parallel total eight pics of full-width GPU, and the last, "3U10G" have inherited all the greatness from 3U8G plus, and then some…
Want to know more? Come to Booth #L0810 at Computex 2017 in Nankang Exhibition Center in Taipei, Taiwan. Dream baby dream!
Website: www.asrockrack.com
Facebook: www.facebook.com/ASRockRack
LinkedIn: www.linkedin.com/company/3568757
Twitter: https://twitter.com/asrockrack